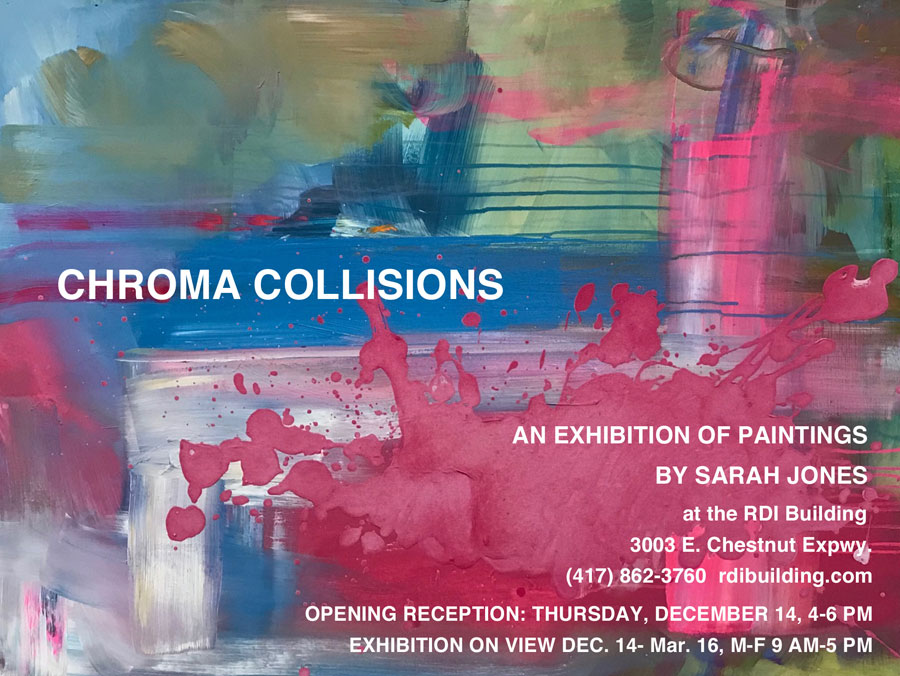 We are excited to host an exhibition of Sarah Jones' paintings December 14, 2017 through March 16, 2018 at the RDI Building, 3003 E. Chestnut Expwy., Springfield, MO.
Her exhibition of over 15 large acrylic and mixed media paintings on stretched canvas and wood will be on exhibit in Suites 625, 650, the West Wing lobby, hall, and conference room. Building hours are M-F from 9 a.m. to 5 p.m.
Opening reception during the RDI Building Christmas Holiday Open House on Thursday, December 14 from 4-6 p.m. is open and free to the public.
Sarah graduated from Missouri State University in 2000 with a Bachelors of Graphic Design and Drury University in 2016 with a MA in Studio Art and Theory. Sarah has lived in Springfield since 2002 and is originally from Fair Grove, Missouri. She currently the senior graphic designer at Drury University and is a resident artist at the ideaXfactory in downtown Springfield.